WAUPUN — Moraine Park Technical College directors Dr. Jim Eden and Lisa Pollard spoke about the upcoming MPTC expansion referendum at the Waupun Common Council Meeting Tuesday evening. The Moraine Park referendum will be voted on as part of the midterm election coming November 8th, 2022.
Dr. Eden, the Vice President of Teaching and Learning at MPTC, explained the need for the referendum for the expansion of education programs in the region. Dr. Eden's remarks were followed by a presentation of each of the proposed expansions by Ms. Pollard, Dean of the Beaver Dam MPTC Campus.
MPTC initially planned five projects totaling an estimated $75 million in April but it was reduced to four projects totaling $55 million. The tax impact for property owners in the district is an additional $1.75 monthly or $21 annually for property valued at $100,000.
The four projects included in the referendum include an enhancement project for advanced manufacturing and trades at the Fond du Lac campus estimated for $13.7 million, a new health and human services facility wing at the Fond du Lac campus estimated for $13.3 million, an expansion project for the manufacturing, automation and robotics lab at the West Bend campus estimated for $18.5 million, and a new fire training facility with location to be determined estimated for $9.3 million.
"We need to invest in this kind of growth either way. If a referendum passes, we'll accelerate Moraine Park's ability to grow by 15 years. If it doesn't, it will take 15 years to catch up," said Dr. Eden.
Moraine Park Technical College serves more than 12,000 enrolled students across ten countries in the district, including all of Fond du Lac County and Green Lake County, most of Dodge County and Washington County, and parts of Sheboygan, Calumet, Winnebago, Waushara, Marquette, and Columbia counties.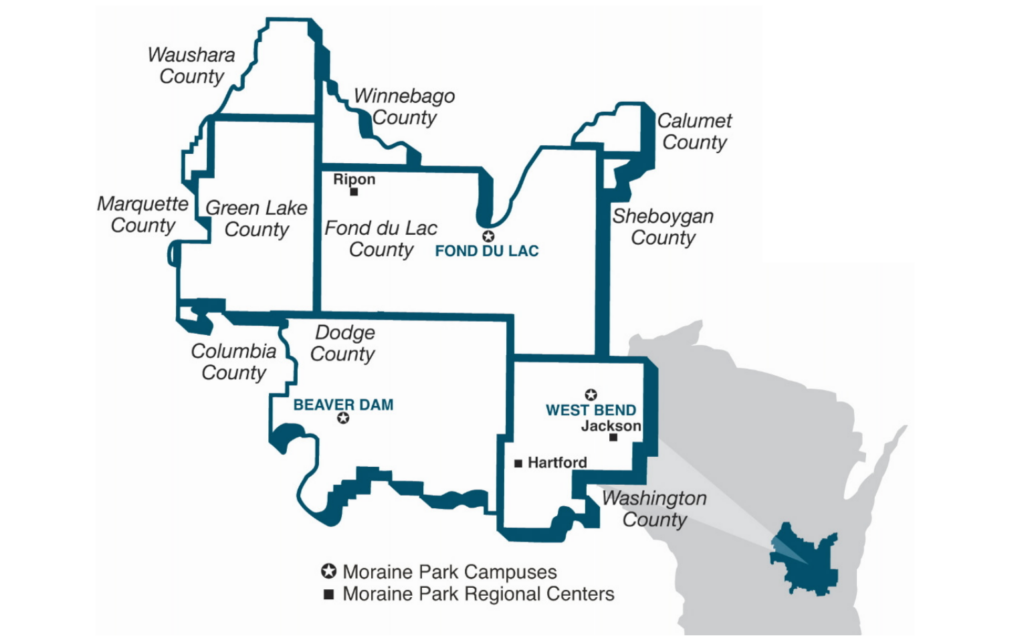 The exact language to be on the November 8 ballot is as follows, "Question: Shall the Moraine Park Technical College District, Wisconsin be authorized to issue pursuant to Chapter 67 of the Wisconsin Statutes, general obligation bonds or promissory notes in an amount not to exceed $55,000,000 for the public purpose of paying the cost of capital expenditures for the purchase or construction of buildings, building additions, remodeling and improvements, site improvements, the acquisition of sites, and the purchase of fixed and other equipment at District locations, including, but not limited to, advanced manufacturing facilities at the Fond du Lac and West Bend Campuses, a health and human services facility at the Fond du Lac Campus, and a regional fire training facility?"
Residents of Wisconsin can go to MyVote.wi.gov to review voting information including what will be on the ballot election day.